With Rp 10 bio, Which Home Can You Get In Jakarta?
The ever-increasing population growth in Jakarta has led to a scarcity of land in almost every part of the city, be it in North, South, West or East Jakarta.
Today, one can easily see a line of large, luxury landed houses in popular and prestigious areas such as Permata Hijau, Kebayoran Baru, Pondok Indah, Kuningan in South Jakarta, Menteng in Central Jakarta, Puri Indah in West Jakarta and Kelapa Gading in East Jakarta.
Prices Keep Soaring
"Most of the luxury houses were mostly built several decades ago when land prices were still relatively low. But the land prices keep increasing," said the Research Head of Central Board of Real Estate Indonesia (DPP REI), Handa Sulaiman.
"You have to spend billions of rupiah in order to build such a large and luxurious house in those areas if you are lucky to get land in the locations," explained Handa, who is also Advisor at Jakarta Property Institute.
The prices of luxury landed houses in the popular and prestigious locations are varied, depending on the location. But the prices of landed houses are mostly over Rp 10 billion. In Kuningan and Menteng, unit of a reasonably small house is priced at about Rp 20 billion to Rp 50 billion or even more for a bigger house. You may be able find a reasonably sized house priced at Rp 20 billion, which is relatively low but still above Rp 10 billion.
Traffic Congestion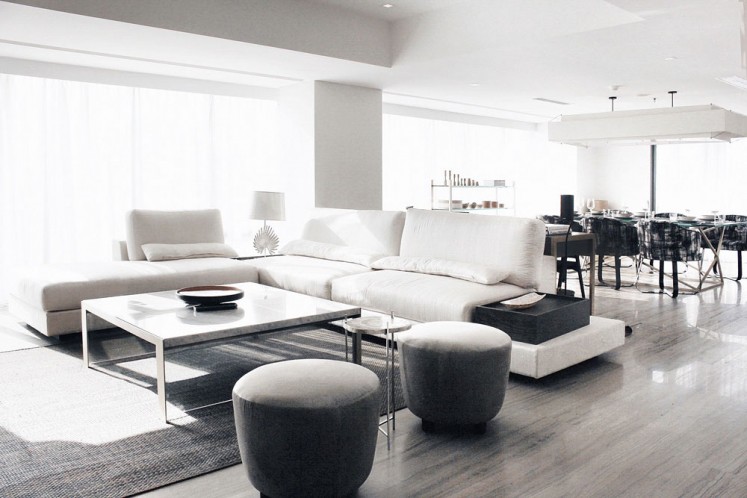 Landed houses when not built in a gated complex are mostly located far from sporting facilities, like gymnasiums, and cafes. Hence, it will take more time for owners to reach such facilities and traveling to a public facility in Jakarta's major streets, which can be a stressful experience with daily chronic traffic congestion.
This explains why apartment living has become increasingly preferable because apartments are mostly located in the center of the city, close to office buildings and other facilities such as supermarkets, malls, hospitals and schools.
VERDE TWO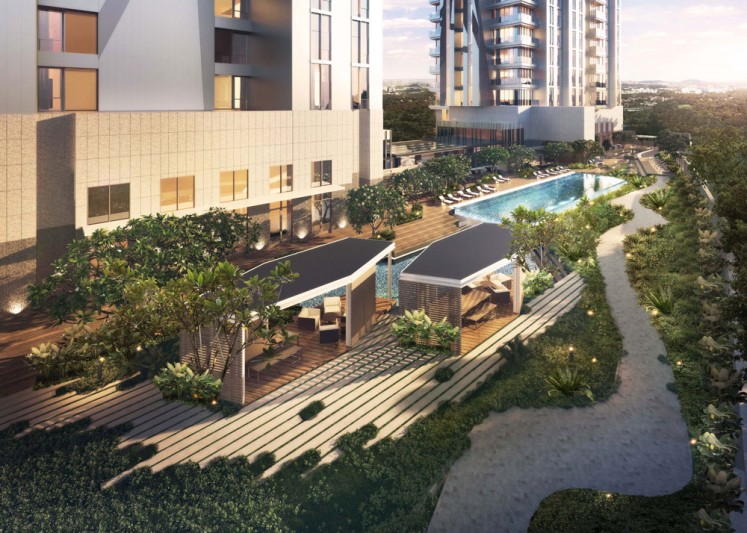 So with Rp 10 billion, the best home you can choose will most likely be an apartment. But one must ask questions over the apartment complex, its location and facilities and how it benefits residents.
Look no further than VERDE TWO, located in the Kuningan Central Business District (CBD) in South Jakarta, an increasingly popular location thanks to its easy access to upscale dining, offices and lifestyle outlets the city offers.
Developed by FARPOINT, this apartment, which is in the center of Kuningan CBD, provides 25 kinds of five-star lifestyle amenities, unlike your average luxury home where such facilities are typically not part of your home deal.
The grounds and rooftop are fully decked with over 6,000 square meters of exclusive indoor and outdoor lifestyle amenities, including health clubs with studio classes, a sky and gaming lounge, kid's playroom, gentlemen's parlor, theater room, function room and chef's kitchen lounge.
Within Reach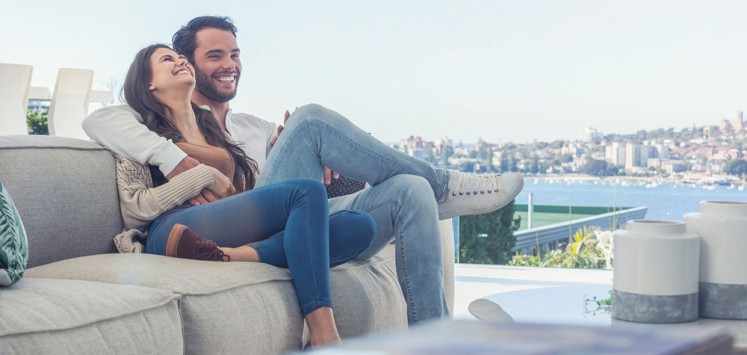 With land in Kuningan CBD increasingly scarce, the land price in the area is fantastically high and so VERDE TWO, with its five-star amenities, offers many advantages, one of which is an apartment with a high asset value.
With such amenities available, residents can take advantage of them within comfortable reach, allowing for more time spent with the family, which incrementally boosts well-being.
On top of that, VERDE TWO will provide you with peace of mind as household affairs like cleaning and security are carried out by the management.
For Rp 10 billion, you can live in VERDE TWO, the price of which is comparable to that of a luxury landed house in other locations. By living in VERDE TWO, you would be living in a 200-square-meter luxury home with an additional thousands of square meters worth of facilities. This may be equal to a Rp 30 billion investment.
Source: The Jakarta Post